Are you ever irritated with terrible, horrible, no good, very bad people? Have you even known someone who was mean, destructive, inconsiderate, disrespectful? How could you forgive them? How could God forgive them—and you and me? 
The Biggers will tell the tragic story of the murder of their daughter Shannon and their amazing journey to forgiveness.
Time:
| | |
| --- | --- |
| Sat., Jan. 14, 11:00 am: | Searching for a Gracious God |
| Sun., Jan. 15, 6:30 pm: | The Christian Love Affair With Legalism |
| Mon., Jan. 16, 6:30 pm: | Losing Shannon |
| Tue., Jan. 17, 6:30 pm: | Loved |
| Wed., Jan. 18, 6:30 pm: | Forgiveness as Accomplishment |
| Thur., Jan. 19, 6:30 pm: | Forgiveness as Miracle |
| Fri., Jan. 20, 6:30 pm: | How to Become a Forgiving Person |
| Sat., Jan. 21, 11:00 am: | Jesus, the Model Forgiver |
More Info:
-A soup and salad supper will be provided Sunday- Friday evenings at 5:30 pm in the Campus Center.
-Childcare will be provided.
Location:
Simi Adventist Church
1636 Sinaloa Road, Simi Valley, CA 93065
805.526.0141 • www.SimiAdventist.org
Speakers: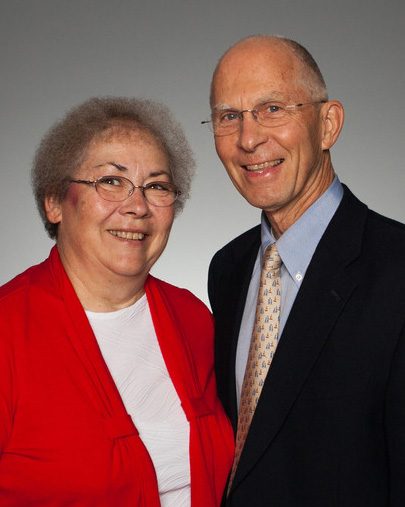 Darold and Barbara Bigger met at Walla Walla College and married in 1966. Barbara earned a BA in English, an MA in secondary counseling, and an AA in Interior Design and worked in the Walla Walla University Store until she retired in 2010. Darold received a BA in theology, Master of Divinity, a Master of Social Work and a Ph.D. in pastoral counseling. A Navy Reserve chaplain, he retired as a Rear Admiral and received the Navy's highest non-combat award, the Distinguished Service Medal. Darold has been a full-time professor in the Schools of Theology and Social Work at Walla Walla since 1994, until his recent retirement. The Biggers' children are Shannon (deceased), Hilary, and her two children, and foster daughter Rosemary and her three children.