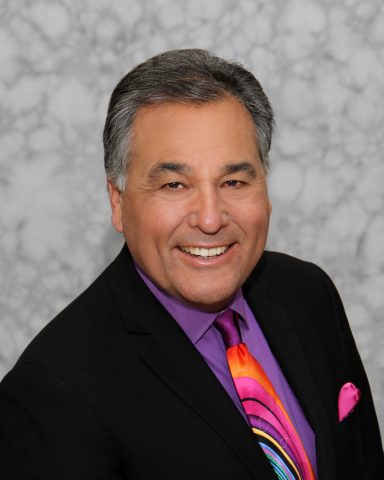 Phil White,
Senior Pastor
---
Phil White, a native of the Pacific Northwest was born in Spokane, Washington.  He sensed his calling to serve the Lord at an early age and pursued ministerial training at Walla Walla University, graduating in 1981, with a B.A. in Theology and Communication. He earned a Master of Divinity degree from Andrews University in 1983. Pastor Phil interned at the Denver South Seventh-day Adventist Church in Denver, Colorado. His first post-seminary pastoral assignment was in the Rock Springs, Wyoming district of the Rocky Mountain Conference, where he served for more than five years. He was ordained to the Gospel ministry in Rock Springs on June 28, 1986. In 1988, he joined the Washington Conference as pastor of the Sedro-Woolley, Washington Church. During his ministry there of nearly 11 years, the congregation built a new facility in Burlington, Washington renaming it the North Cascade Adventist Church. White then served as Assistant to the President for Communication for the Washington Conference. In June 2003, he began an eight-year ministry as senior pastor of the Calhoun Seventh-day Adventist Church in Calhoun, Georgia of the Georgia-Cumberland Conference. In June 2011, he assumed his role as senior pastor of the Simi Valley Seventh-day Adventist Church.

Pastor Phil's interests include photography, bird watching, traveling, hiking, biking, radio broadcast work and music. He has been involved in a number of short-term mission experiences in Russia, the Philippines, and Central America. His greatest passion is sharing the Good News about Jesus Christ, through his personal mission "Jesus First!" One of his favorite scriptures is 2 Corinthians 5:21 "For He made Him who knew no sin to be sin for us, that we might become the righteousness of God in Him." (NKJV)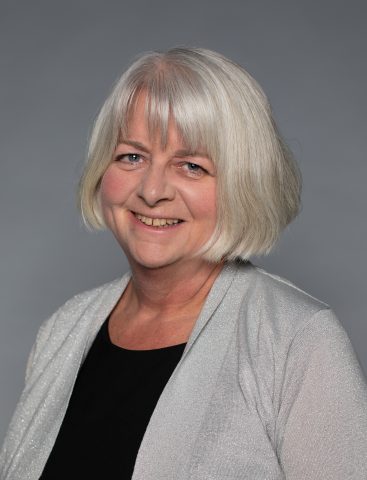 Jan White, 
Pastor for Nurture & Discipleship
---
Jan White was born in Astoria, Oregon, spending most of her life in the Pacific Northwest. She was ordained to the Gospel ministry of the Seventh-day Adventist Church on December 29, 2012. Her theological training includes a B.A. in Religion from Walla Walla University in 1977 and a Master of Arts in Religion from Andrews University in 1983. In 2011, she completed a Clinical Pastoral Education (CPE) residency at Erlanger Medical Center in Chattanooga, Tennessee earning five units of CPE.

Prompted by the Holy Spirit and the encouragement of youth leaders in her church growing up, Pastor Jan has long had a passion to serve her Lord by serving others. Her service in the Adventist Church has included Pastor for Nurture and Outreach at the Calhoun Seventh-day Adventist Church, in Calhoun, Georgia, associate pastor at the Auburn Adventist Academy Church in Auburn, Washington, Washington Conference Family and Women's Ministries Director, Women's Ministries Director for the North Pacific Union, associate pastor at the North Cascade Adventist Church in Burlington, Washington, and various teaching positions including her first assignment after college at Glendale Adventist Academy. For many years, she has enjoyed team ministry with her husband Phil, who serves as senior pastor of the Simi Valley Seventh-day Adventist Church.

A highlight of Jan's ministry was taking a women's ministries team to Kidapawan City, Philippines in March 2000, where she served as director and speaker for the "Jesus is the Answer" evangelistic crusade.

Pastor Jan's interests include traveling, bird watching, reading, walking, and music. Although she has done many things in her life, her passion is to reach people of all ages for Jesus Christ. Her favorite Bible passage is Philippians 1:6, "And so I am sure that God, who began this good work in you, will carry it on until it is finished on the Day of Christ Jesus." (Good News Bible)
 
---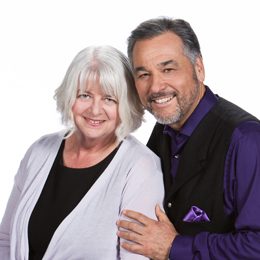 The White Family
The Whites were married in July 1979 and have two children. Their daughter Elizabeth and her husband Robert Carlson, are graduates of Walla Walla University, and live in Bismarck, North Dakota. Rob earned a Master of Divinity from Andrews University and serves as campus chaplain and Bible teacher at Dakota Adventist Academy and Liz is a registered nurse working in labor and delivery in a local Bismarck hospital. Liz and Rob made the Whites grandparents with their two children, grandson Harper, 2010, and granddaughter Alice, 2012.  The White's son Anthony and his wife Carrie live in Battle Ground, Washington where Anthony, a photojournalist, serves as Associate Communication Director for the North Pacific Union Conference of Seventh-day Adventists and Carrie is in health care marketing. They gave the Whites their third grandchild Everett, in 2020.
---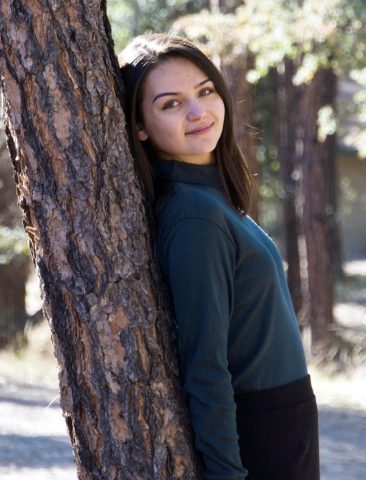 Victoria Pando,
Youth Pastor/Cross Trainer
---
Victoria was born and raised in West Virginia. As a child, she was always spiritually curious, and had a heartfelt desire to help with local outreaches and ministries. Victoria's passion for ministry grew into her teenage years, and the Holy Spirit led her to Southern California, serving as a canvassing Literature Evangelist in 2018 & 2019.  She later graduated from SOULS West, the Pacific Union Conference's School of Evangelism, in August 2022. She served a short term as a Cross Trainer/Outreach Coordinator in Ojai, CA, and has worked several summers as a Youth Rush Leader/Counselor, training young people to do literature ministries. Victoria loves working with youth, getting them involved in service, and seeing them excited about spiritual things.
Victoria's hobbies include: singing, traveling, trying new foods, cooking, arts & crafts, and horse riding. However, above them all, she is most passionate about helping others see God's love through Jesus.
Email Pastor Victoria